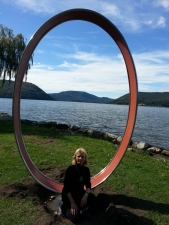 ▪ The Peekskill Project
The sculpture Beyond on the Hudson at River Front Green Park in Peekskill, NY.
---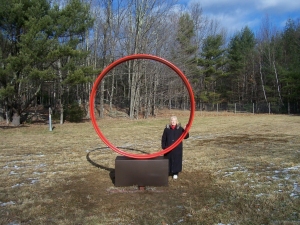 ▪ Red Circle
Site specific sculpture commission in Woodstock, NY. Painted stainless steel 10' diameter.
---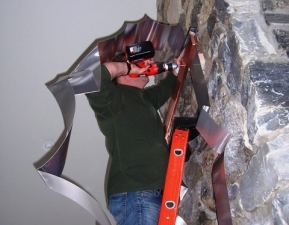 ▪ Communion
Beginning to install a site specific installation on a stone fireplace in Vermont.